I. Norfolk Southern
I generated concepts and design for a large screen installation that maps live train data onto NS' geographic network.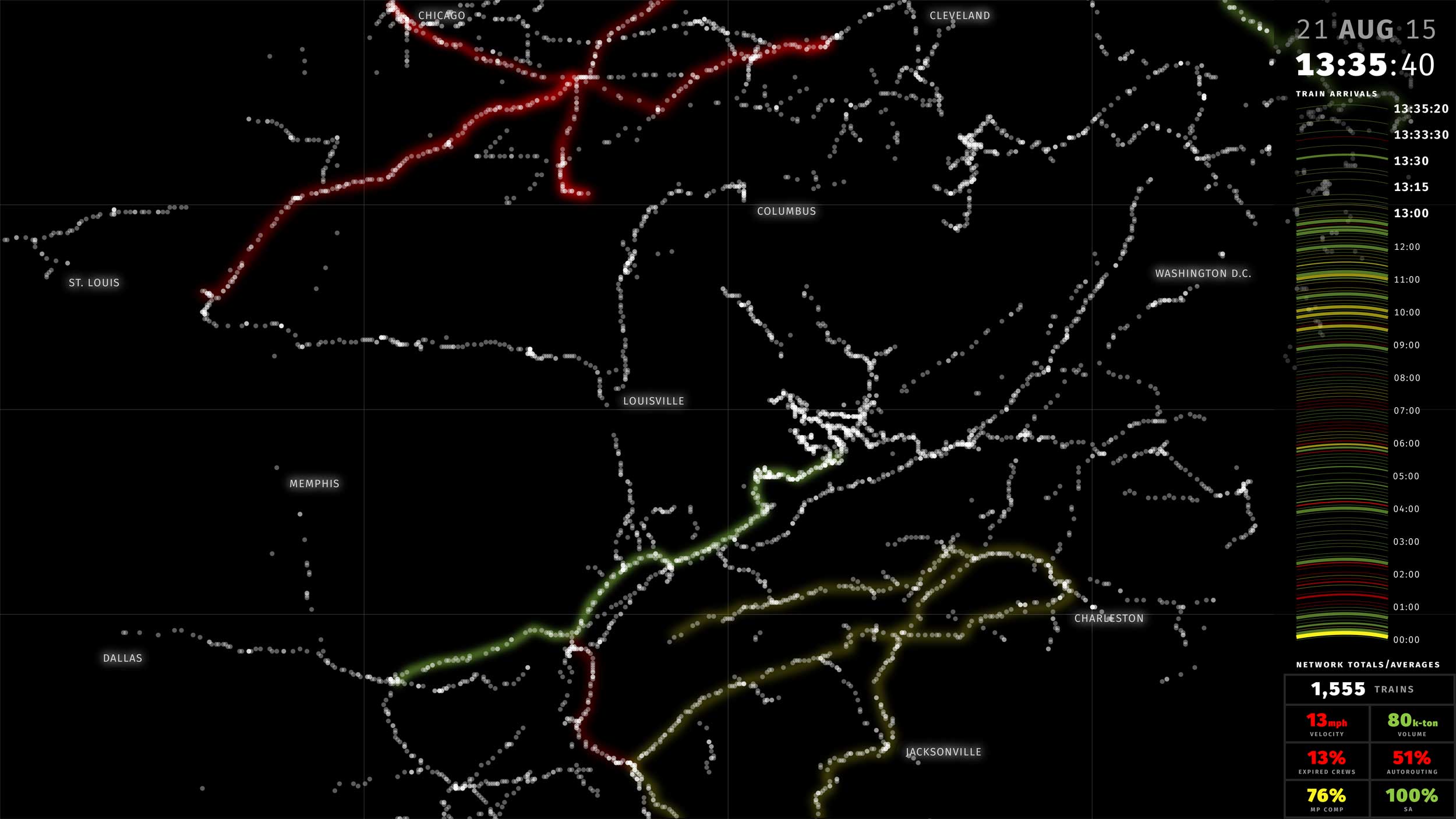 I collaborated on several concept sketches that translated train variables into graphic elements and animation sequences.

We drew inspiration from a wide range of sources, including traditional train station flipboards, flocking algorithms and dynamic ribbons.

The final visualization was implemented a couple months after my internship in the Atlanta headquarters.


II. Drones project
I revised user interface elements, including hover boxes and navigation for an interactive website that provides a narrative behind and display of drone statistics.






III. On the Grid

I curated and photographed destinations in Downtown Oakland for On the Grid. Read more about our process in this blog post I wrote. I also created wireframes for an interactive map that layers On the Grid destinations with Yelp reviews to test if designer tastes are popular ones.