Kazoo magazine


Purpose
Collaborate with a tight-knit creative team on an award-winning, ad-free magazine for girls, ages 5 to 12, that celebrates them for being strong, smart, and true to themselves.

Form

A 64-page quarterly print publication distributed via Whole Foods and small bookstores.



↑ I collaborate on each issue's art direction, which is grounded in the issue's theme — ranging from the illusory world of magic to the bold vibes of bravery to inspiring ideas about the future.




↑ I design the "Tickle" section, which begins at the table of contents and includes several spreads of interactive puzzles, games, and activities.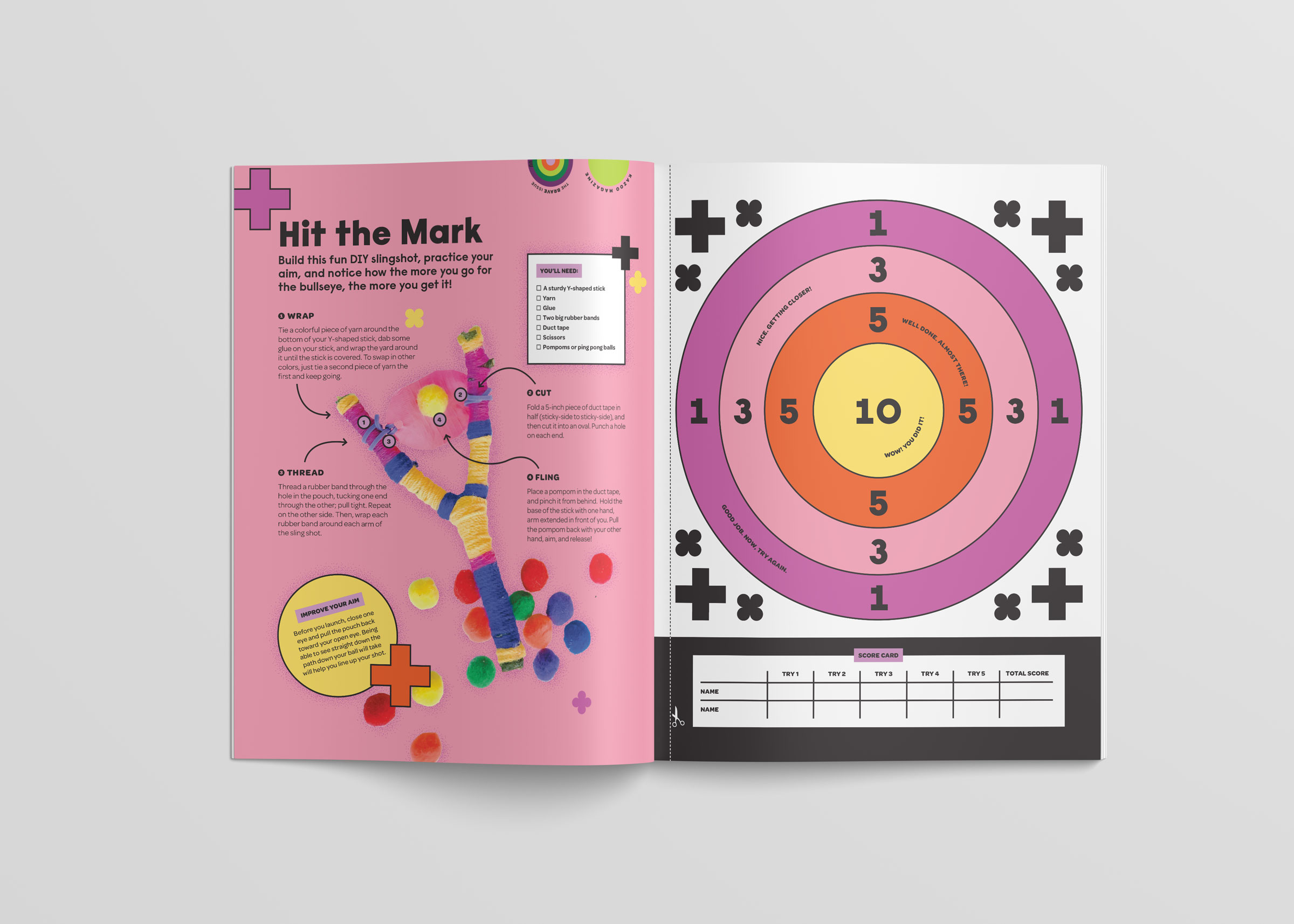 ↑ One of the biggest challenge (and reward) to designing the "Tickle" section is creating a custom maze for each issue. It's a fun puzzle that pieces together commissioned spot illustrations, interview blurbs, callouts, and a grid I create from conceptual shapes.




"A smart, beautiful quarterly. One of the best gifts of the year." — The New York Times


---