Block Bitcoin Report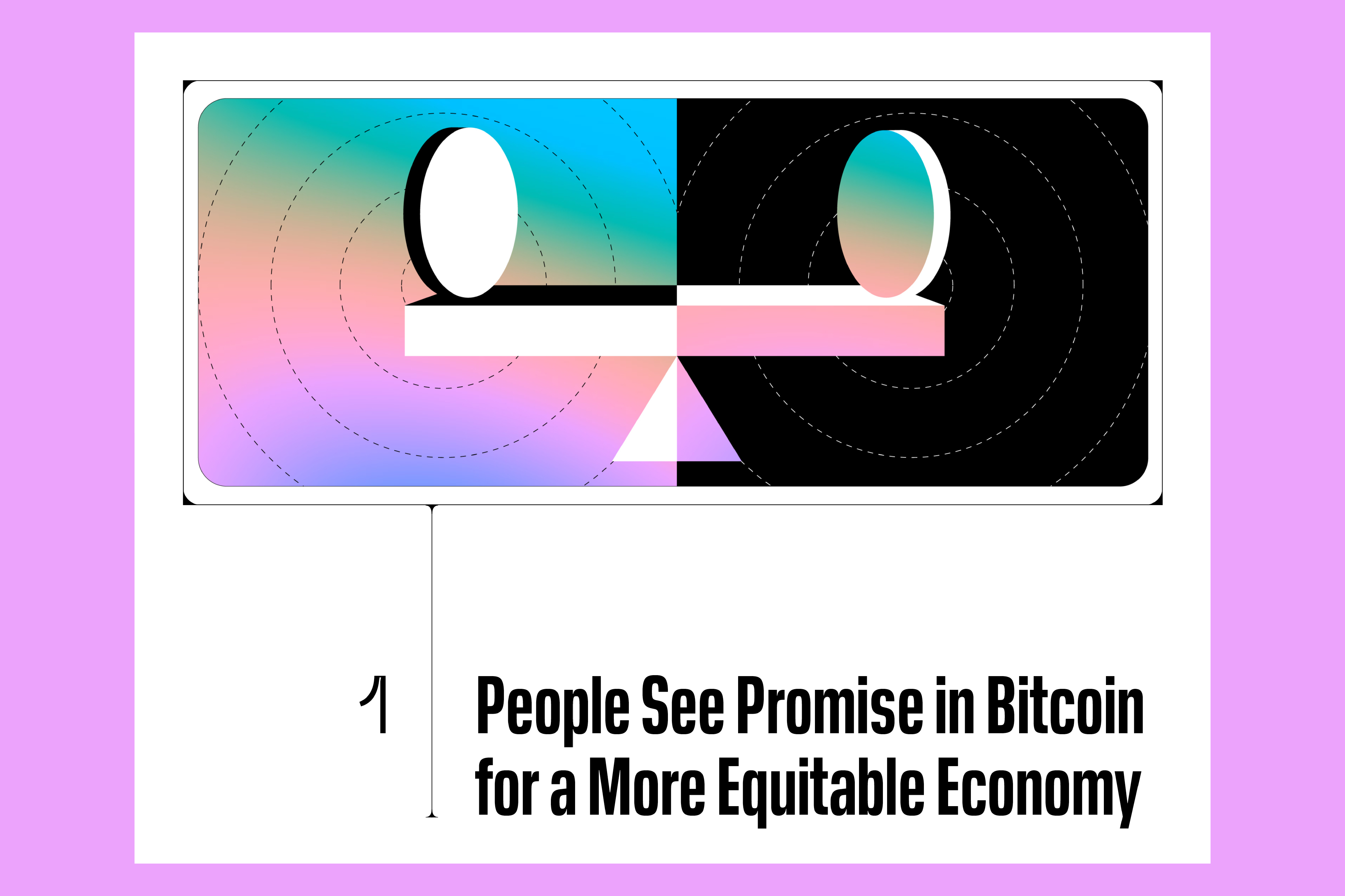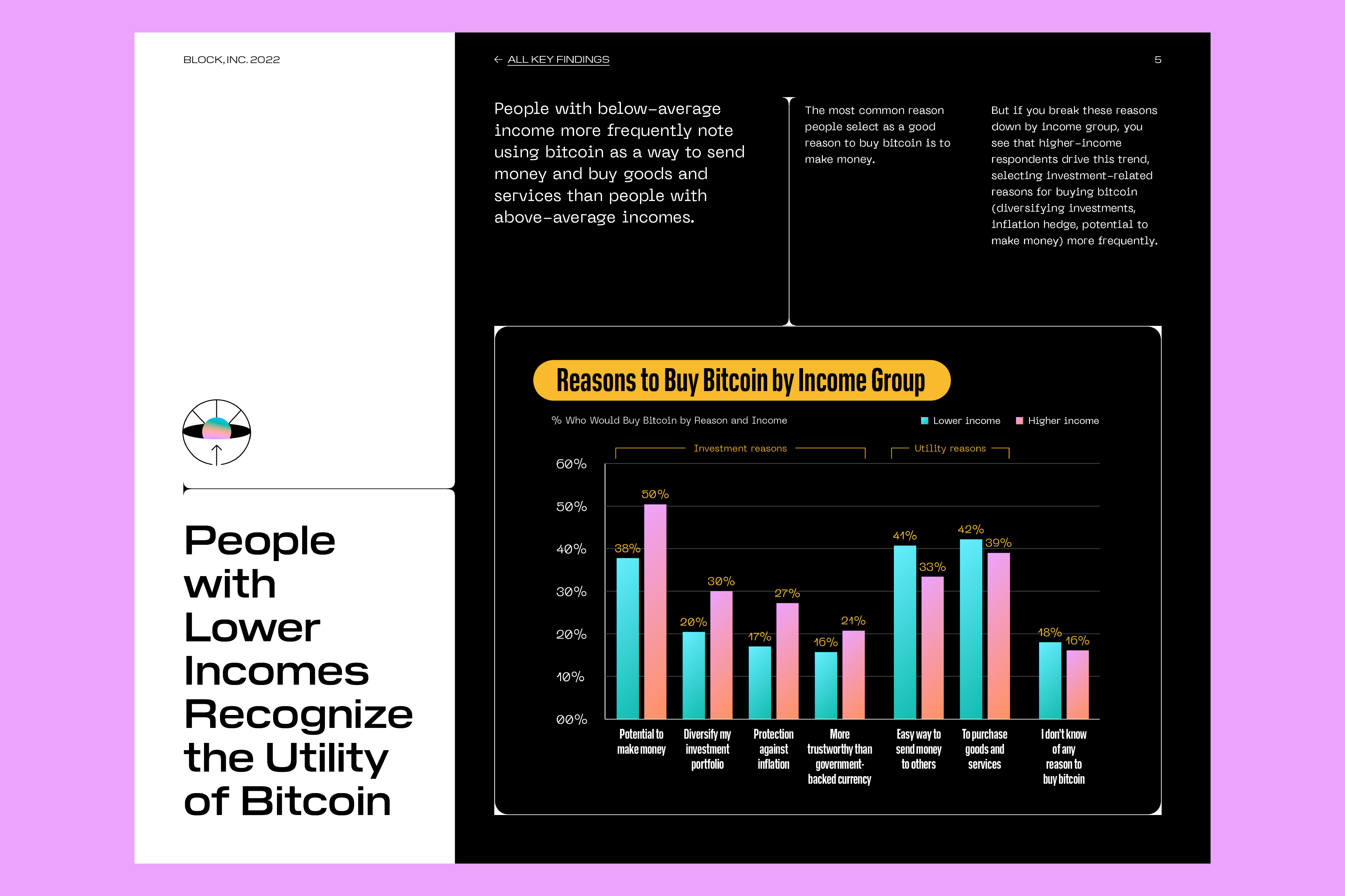 Purpose
Design a branded report to showcase data insights from a Bitcoin sentiment survey Block conducted with Wakefield. The report balanced bold design with legible visualizations to help distinguish it from other technical reports.

Form
A 19-page digital PDF hosted externally and social assets promoted on Block's social channels. Illustration done by Angie Garland.

Results
Report featured on CoinDesk, The Block, Nasdaq, and more




↑ I led the design of Block's first data report that built upon Block's newly launched brand identity. This meant creating a mini-brand for crypto-related content – one of Block's content pillars – that was cohesive yet distinct from the base Block brand.




↑ I teamed up with a talented illustrator who created icons for each insight within the report and beautiful spot illustrations for each section to balance the more technical data visualizations.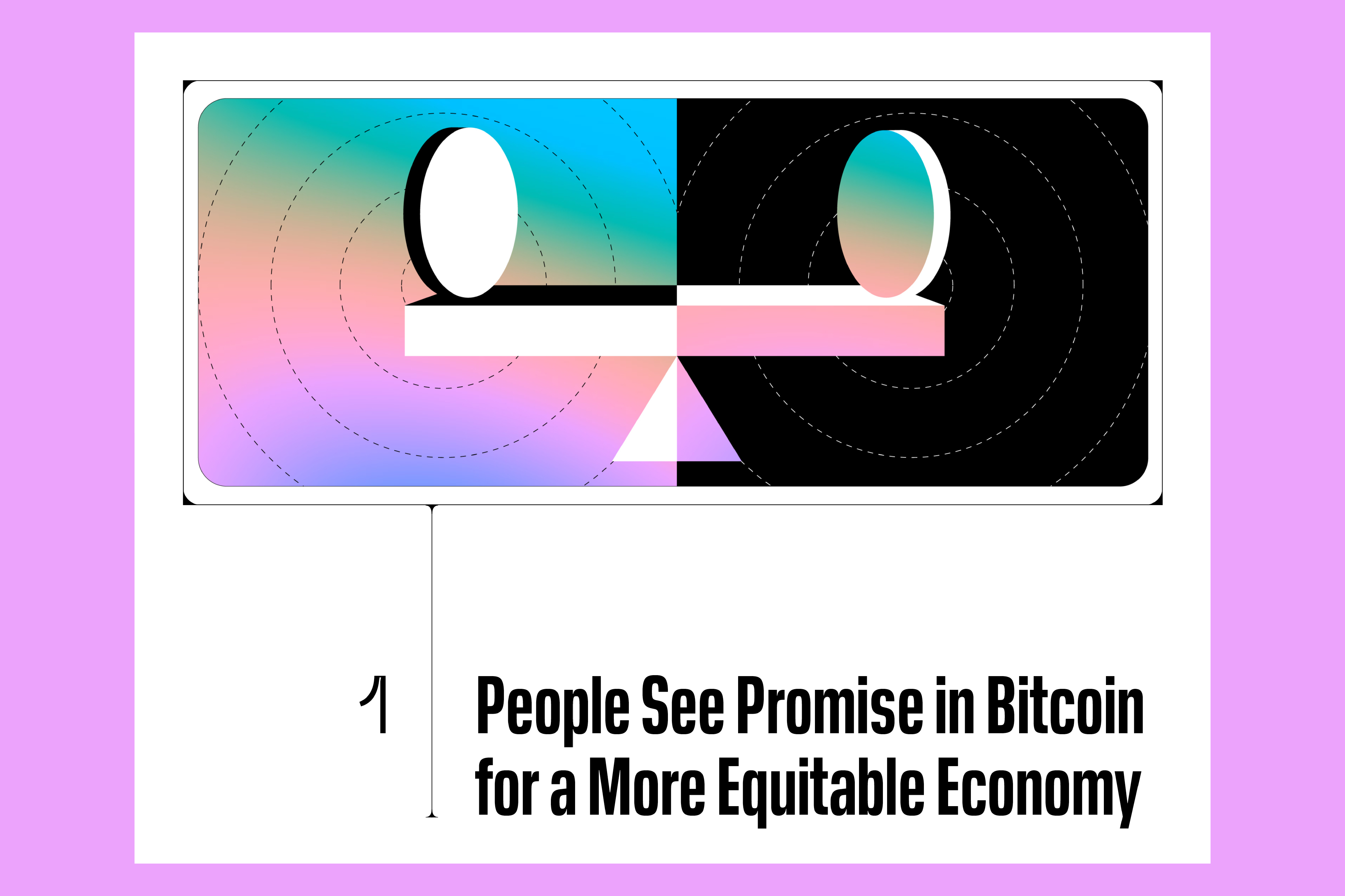 ↑ I also worked cross-functionally with Block's data, copy, and comms teams to identify the best data visualizations for each insight within the report and created them along with the design spreads.




You can see the full report here.



---